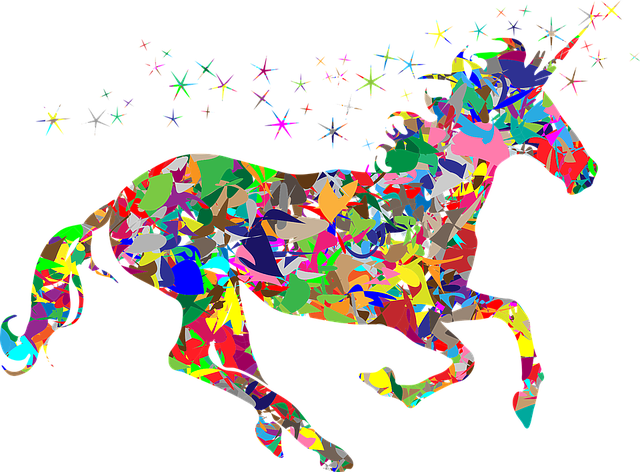 "Holistic nursing" is a bit of a unicorn. It's an approach that all nursing schools teach nurses to use, so all nurses know about it, but how many nurses have actually seen holistic nursing being practiced? This article will describe that specialty of holistic nursing and tell you how to learn more so you can visibly apply holism at work, at home, and wherever you are.

What Is Holistic Nursing?
Holistic nursing is defined as "all nursing practice that has healing the whole person as its goal" (American Holistic Nurses Association, 1998). Its roots come from Florence Nightingale, who taught nurses to focus on the principles of holism, which are unity, wellness and the interrelationship of human beings and their environment.
Holistic nursing practice is not based on using any particular tools or modalities, like aromatherapy or yoga. It's based on holistic nursing knowledge, theories, expertise, and intuition to guide nurses in becoming therapeutic partners with clients in a mutually evolving process toward healing and wholeness. This can be done while using any tool or modality.
Holistic nursing is recognized by the American Nurses Association (ANA) as a nursing speciality with a defined Scope and Standards of Practice. At the same time, holistic nursing is also universal in nature and can be practiced in any clinical setting, community, private practice, hospital, educational institution or research foundation.
What Do Holistic Nurses Do?
Holistic nurses care for the whole person within their state's nurse practice act and supported by the Holistic Nursing Scope and Standards. Holistic nurses nurture wholeness and healing by valuing each person's physical, mental, emotional, spiritual and environmental strengths and challenges and honoring each person's unique values, health beliefs and health experience.

However, holistic nursing is not merely something nurses do. It's an attitude, a philosophy and a way of being that comes from integrating self-care, self-responsibility, spirituality, and reflection into all areas of our lives. This leads us to a greater awareness of the interconnectedness of our self with others, nature, spirit and our relationships with the global community.
In addition to all of the above, many holistic nurses specialize in one or more complementary, alternative or integrative healing modalities and maintain the educational qualifications to practice these modalities in their state.
The First Step to Becoming a Holistic Nurse
The first step to becoming a holistic nurse is to focus on your own self-care. Holistic nurses understand that failure to care for themselves reduces their ability to care for others. They prioritize learning how to create a healing space within and around themselves. Inside that healing space, they share their personal authenticity, caring presence and nursing skills to facilitate the birth, growth, recovery or end-of-life transition with all people who need their care.
If you need help to focus on your self-care, I suggest you start with my Free Holistic Wellness Assessment. It will help you 'take stock' of your personal well-being and choose your best priorities for taking action. It will also give you a hands-on introduction to applying holistic nursing principles to your own self-care. After that, you can feel free to use this assessment in caring for your family, friends, patients and clients, too.
How to Develop a Holistic Nursing Practice
I've been a holistic nurse for more than 40 years and during that time I've helped many other nurses learn about and get certified in holistic nursing.
After you've taken steps to improve your own self-care, the next steps I recommend are to choose holistic nursing CE courses to fulfill your state license renewal requirements. Every course on https://HolisticNursingCE.com is approved for both the license renewal in all 50 states AND the qualification to take the holistic nursing specialty certification exam that requires at least 48 CE contact hours.
As much as possible, choose courses that you can immediately apply to make changes in your life at home and at work. That is how you'll have the greatest personal and professional growth!
8 Tips for New or Current Holistic Nurses

While you are taking those 48 hours' worth of holistic nursing CE courses, do as many of these other steps below as you can:
Meet and talk with other nurses who are interested in holistic, complementary and integrative nursing approaches. The American Holistic Nursing Association (AHNA) probably has a chapter located near you. These nurses will be the most informed and connected resources you can find and may also be able to give you insight into finding nursing schools, mentors, jobs and other resources in your region. Click here to find your nearest chapter, then contact the chapter leader and attend some of its social and educational events. https://www.ahna.org/Home/Directories/Local-Chapter-Directory
Attend AHNA's annual national conference: http://www.ahna.org/Events/Annual-Conference
JOIN AHNA! There are many benefits and you can learn about them here: https://www.ahna.org/Membership
Read AHNA's e-newsletter (twice a month), its Beginnings magazine (every other month) and its peer-reviewed Journal of Holistic Nursing (quarterly). These three publications are free for members and available for purchase by non-members.
Use holistic nursing research, as published in the peer-reviewed Journal of Holistic Nursing.
Get the Holistic Nursing Scope and Standards of Practice, which contains essential information on role accountability, role qualifications, ethics in holistic nursing, trends, issues and opportunities that every holistic nurse must know. It's available from the American Nurses Association (ANA) or from the AHNA.
Attend an academic holistic nursing program. For a list of these, see https://www.ahncc.org/school-endorsement-program/current-endorsed-nursing-programs
Become qualified to take the holistic nursing certification exam by taking at least 48 hours of holistic nursing CE courses through https://HolisticNursingCE.com.
Don't wait! Get started today on learning at least one new holistic nursing approach or skill with our personally and professionally change-making courses at https://HolisticNursingCE.com!