Holistic Nursing CE contact hours can be applied toward license renewal in all 50 states and all levels of AHNCC Holistic Nurse and Nurse Coach board certification and re-certification. Provider Approved by the California Board of Registered Nursing, Provider #17389.
"HolisticNursingCE.com" is a project of Awakening to Grace, Inc., a 501(c)3 nonprofit organization located in Lawrence, Kansas, USA.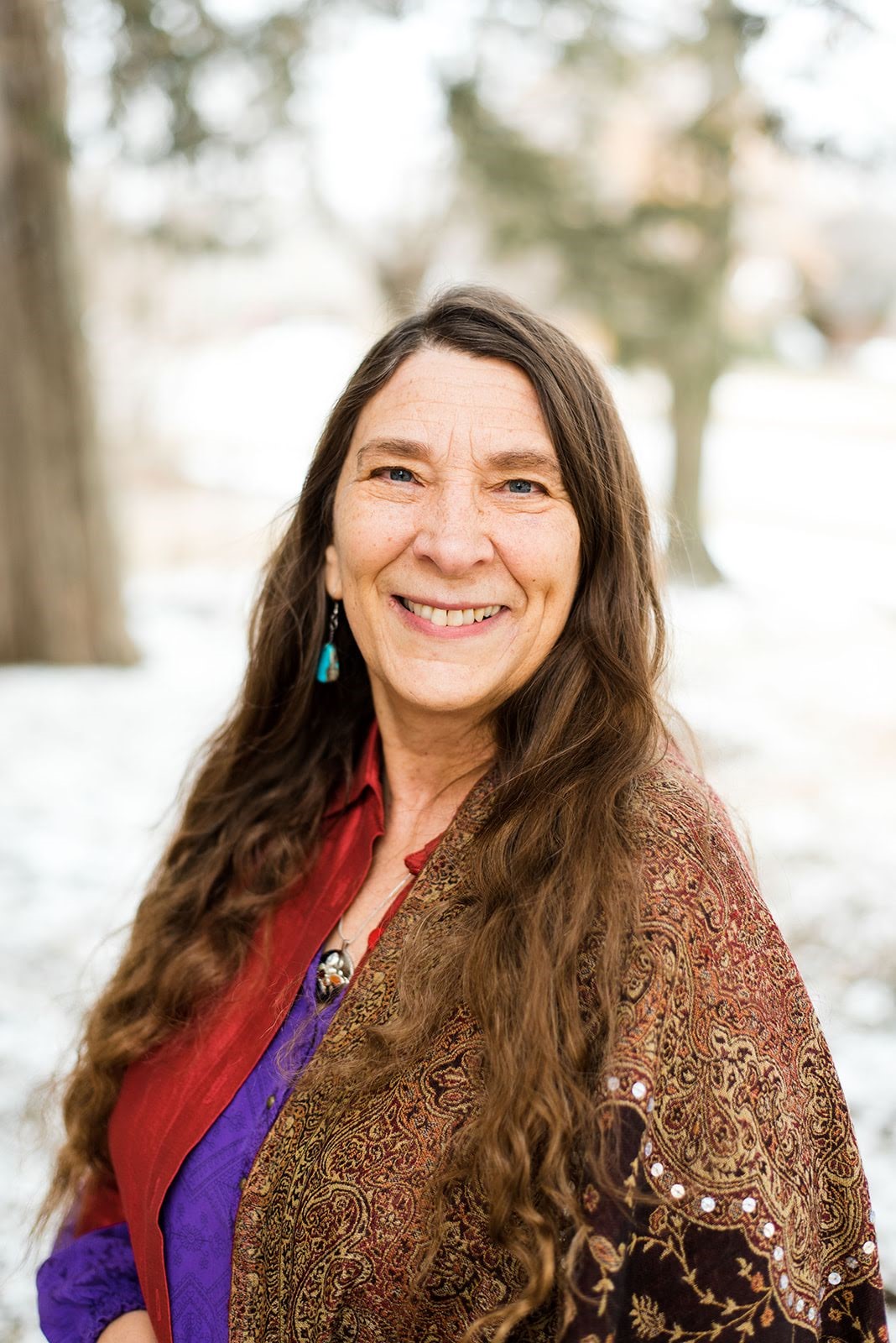 Hello. My name is Sharon Burch. I'm a holistic nurse and I direct the nonprofit organization called Awakening to Grace.
Awakening to Grace brings transformative holistic learning experiences to adults who want to be holistically healthier, wiser, and more effective at home, at work, and in their community.
We hold a viewpoint that while there are many people who are awake to the sacredness of all life, at the same time there are too many people experiencing powerlessness, apathy, bullying, and greed, as evidenced by the multi-faceted health crises that include economic and social barriers, large-scale depression, substance abuse, suicide, climate change, toxic pollution, biodiversity losses, and more.
We believe that the root cause of these crises is a disconnection from our universal human needs for respectful physical, mental, emotional, and spiritual connections with ourselves and others. We are not a religious organization.
Our main project is HolisticNursingCE.com, where our focus is to challenge nurses to choose transformative learning experiences and empower nurses to become more effectively involved in making the health-impacting changes that the USA urgently needs.
We believe that most nurses are aware of the need for massive change, but very few know how to contribute to those changes, including how to develop healthier relationships with their families and co-workers; how to protect their natural environment, and how to take effective individual and collective action that's aligned with their highest values. This is the learning content that's most important to us, and we provide CE contact hours as a bonus.
HolisticNursingCE.com would like to collaborate with other organizations whose missions and audience are similar to ours.
HolisticNursingCE.com is new, having just launched in mid-September, 2019, but I have been an approved provider of CE courses for nurses since the mid-1980's. Prior to that, I was the Holistic Nurse Specialist for the American Holistic Nurses Association from October, 2016 to September, 2019. That role allowed me to talk with nurses in all parts of the USA, organize live CNE events, and empower and assist nurses online and in person.
I discovered a group of nurses who have been working as brave and intelligent CHANGE MAKERS, bringing holistic caring into all parts of healthcare in the US and around the world. Many of these nurses have left the conventional healthcare system to forge new tools and approaches, and others have stayed inside the system and planted seeds of change. Both groups are working for a sustainable culture of holistic health for all.
Inspired by this, I believe that nurses can be powerful change agents on a large scale when they collaborate to raise their voice, their energy, and their power, and I formed HolisticNursingCE.com to contribute to that outcome.
I invite you to look at our site and consider if your or your organization might be interested in producing courses that we can approve for CE credit and then market for you. We have a generous program that includes course-mentoring and profit-sharing.
Click here to learn about becoming a HolisticNursingCE.com author.
Thank you.
Sharon Burch, MSN, APRN, PHCNS-BC, APHN-BC, HWNC-BC
Nurse Influence & Impact Coach
Director of Awakening to Grace and the CE Nurse Planner of "Holistic Nursing CE"
Sharon is a holistic nurse educator, coach and administrator with more than 40 years' caring experience in diverse healthcare settings.
Sharon's Contact Info:
PH: 1-870-867-7337
Email: [email protected]