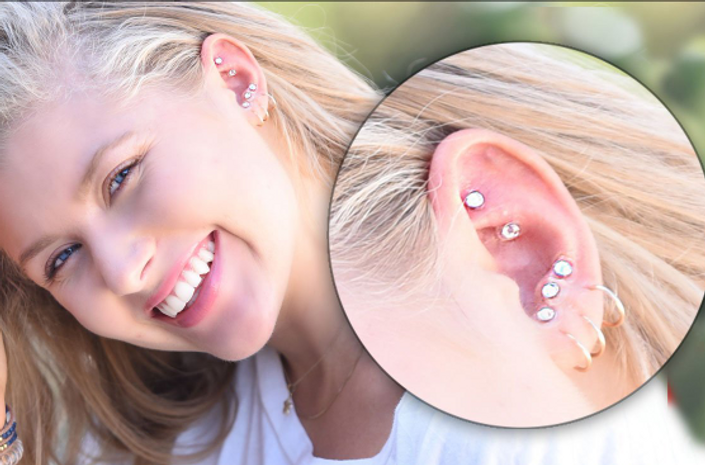 EarSeeds Auriculotherapy Certification Course: Learn How to Provide Safe & Professional Ear Acupressure for Yourself, Your Family, Friends, Clients & Community
9 Contact Hour CE Course for Nurses
Enroll in Course
Become a Certified EarSeeds Auriculotherapy Specialist!
This in-depth online course on ear seeds auriculotherapy is the only one of its kind. You will learn over 120 ear energy points, what they are used for, and how to identify a variety of conditions just by visually inspecting and palpating the ear. Nurses find auriculotherapy to be a wonderful complement to the practices they are already using. Nurses receive 9 CE contact hours with this online course and they feel confident and fully prepared to integrate ear seeds auriculotherapy into their practice.This course is also approved as CE for acupuncturists and massage therapists.

In this 9 CNE Contact Hour Course you will learn how to:
identify the visual and palpation assessment signs
identify the indications, contraindications, and precautions
and perform the intervention skills
... necessary to perform safe and professional auriculotherapy for your own self-care and the care of your family, friends, clients, and community.
What is Auriculotherapy?
Auriculotherapy is rooted in traditional Chinese medicine (TCM) and is defined as the stimulation of specific points on the ear in order to have a therapeutic effect elsewhere in the body. There are hundreds of points on the ear in a pattern that roughly represents a microsystem of the whole body, including both its physical and emotional aspects. Acupressure, acupuncture, and electrical stimulation all stimulate the same points and are all considered auriculotherapy. Auricular acupressure is often described as reflexology for the ear.
What Are Ear Seeds?
Ear seeds are tiny seeds or pellets that are applied to the energy points in the ear to stimulate the points naturally and non-invasively. Ear seeds can be used as a stand-alone treatment or as support for another treatment.
Video Tour of the Ear
How Do Ear Seeds Work?
Small black seeds from the Vaccaria plant are placed on the ear and secured with adhesive tape over specific energy points. The continuous mild pressure this produces is then amplified by a few seconds of fingertip massage every few hours.
Effectiveness
Auriculotherapy is a powerful tool and you can probably get results without a certification course, but imagine how much better your results could be if you could truly READ the ear - examine the landscape, color changes, bumps, veins, valleys and curves - and recognize what it's telling you!
Imagine being able to create a customized protocol for your client/patient based on their specific needs... diving deeper into the root of their symptoms and seeding specific points more intentionally and with more confidence. This is a game-changer, both in the way you apply ear seeds and in their effectiveness. Watch a few quick videos to hear what ear seeds have done for people.
20-Year Neck Pain Relieved in 24 Hours
Sciatic Pain Eliminated
Appetite Control / Hunger Point
Auriculotherapy "Shen Men" Point
Income Potential
You are already committed to helping people, and you know that if you are not earning money then you are not going to be able to continue helping people for long. When you see the results the ear seeds deliver, you will quickly grow the confidence and language necessary to convey that value to your clients/patients.
Students and graduates of the EarSeeds Auriculotherapy Certification Course easily charge $25, $40, even $60 for an EarSeeds treatment and their clients/patients are happy and eager to pay for it. That is what proper, comprehensive training can do for you.
Imagine being THE person known in your community for your expert skills in this area. How would it feel knowing you have a new, powerful tool in your healing toolbox that allows you to help people quickly, naturally and effectively?
Imagine all the creative ways you could use this very travel-friendly modality, and how this knowledge, confidence and reputation could become part of the financial security you want in your life!
Course Description
We know you're busy, so we've designed this course to fit your busy life and NOT overwhelm you!
This is a clear, gentle and organized system to help you learn everything you need to know about auriculotherapy so you can quickly and confidently integrate it into your practice. Over the 3-month course, each module is drip-fed, one module per week, to give you time to study, absorb, retain and apply the material.
You will receive access to an introduction video and one module the first week, then one new module each week after that. Modules range in length from 30 - 60 minutes, for a total of 9 hours. You will learn your way through these 12 modules: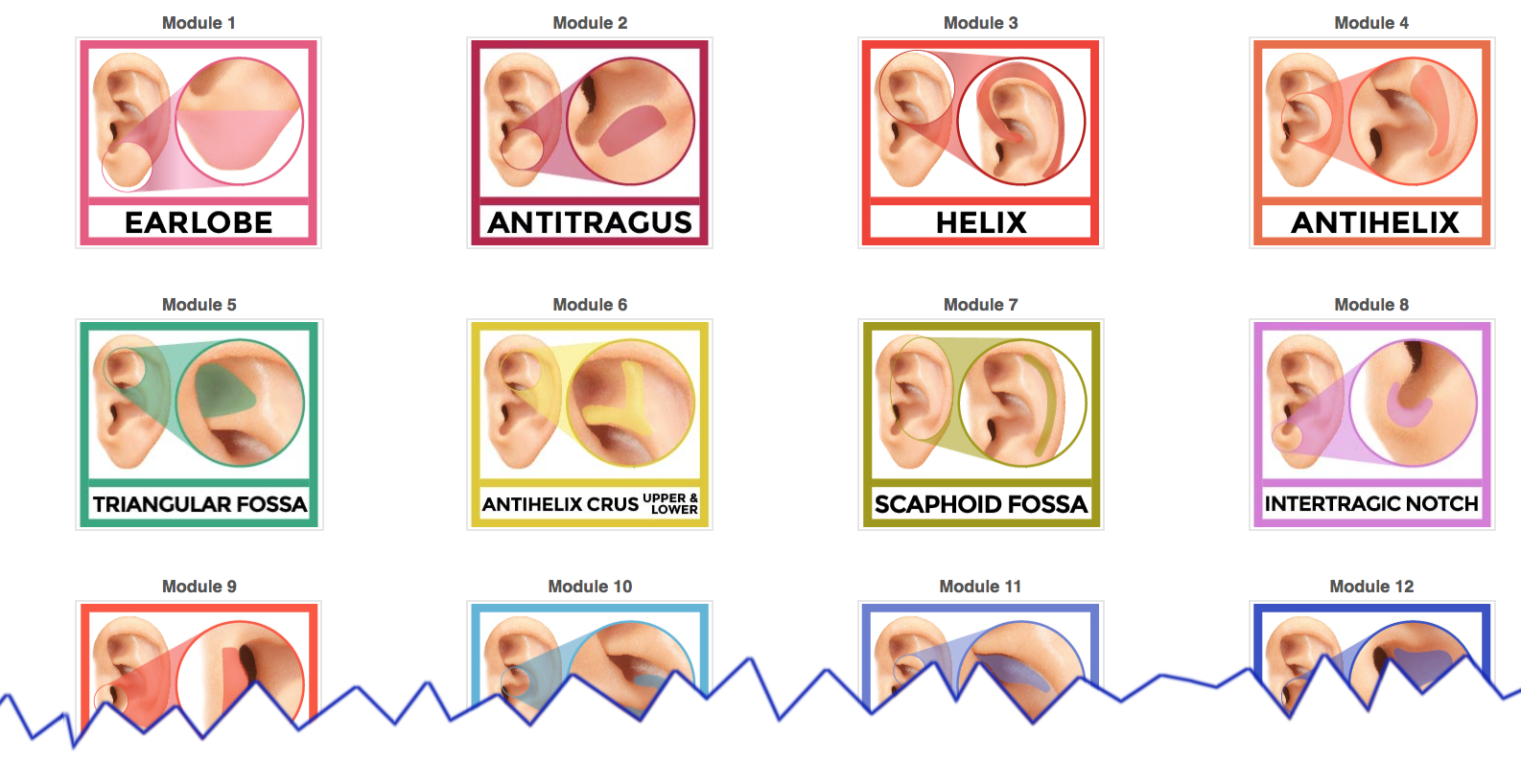 These concise and to-the-point videos are supported by the ability to ask the instructor your questions inside the course; an active student Facebook group, and clear, colorful flashcards you can download and print.
The EarSeeds Auriculotherapy Certification Course Learning Content
Introduction
What is auriculotherapy?
The history of auriculotherapy
The basic anatomy of the ear
Module 1
Earlobe point locations and functions
Assessment of the earlobe
Tooth and jaw issues
Module 2
Antitragus point locations and functions
Assessment of the antitragus
Headaches and migraines
Asthma
Module 3
Helix point locations and functions
Assessment of the helix
Circulation issues
Module 4
Antihelix point locations and functions
Auricular diagnosis of the antihelix
Neck and back pain
Module 5
Triangular fossa point locations and functions
Assessment of the triangular fossa
Uterine fibroids
Liver diseases
Module 6
Antihelix crus point locations and functions
Assessment of the antihelix crus
Hip, knee and lower leg problems including sciatica
Module 7
Scaphoid fossa point locations and functions
Assessment of the scaphoid fossa
Shoulder, hand and wrist problems
Module 8
Intertragic notch point locations and functions
Assessment of the intertragic notch
Ovarian cysts
Astigmatism
Module 9
Tragus point locations and functions
Assessment of the tragus
Weight loss
Module 10
Helix crus point locations and functions
Assessment of the helix crus
Constipation
Reflux
Ulcerative colitis
Module 11
Cymba concha point locations and functions
Assessment of the cymba concha
Liver disease
Gallbladder disease
Kidney stones
Module 12
Cavum concha point locations and functions
Assessment of the cavum concha
Atrial fibrillation
Module 13
Antitragus point locations and functions
Assessment of the antitragus
Bonus learning material
Each Module Is Organized by a 3-Part Learning System
Part 1: POINT LOCATION: Through a series of quick and to-the-point videos (no pun intended...sorta!) you'll learn all the point names and how to identify their locations on the ear.
Part 2: POINT FUNCTION: In these videos, you'll review the location and dive deep into each point's unique function - what purpose they achieve when stimulated, when it could be used, and what it might be used in conjunction with.
Part 3: AURICULAR ASSESSMENT: Elie will share with you his personal library of ear photos and case-study videos to help you learn how to identify the signs of a variety of health conditions just by observing and palpating the ear, including tinnitus, vision disorders, headaches, hemorrhoids, digestive issues, hip pain, knee pain, back pain, teeth problems and much more!
Here Is Everything You Will Receive in This Course
Auricular Assessment Content
Auricular Acupressure Point Function Content
Auricular Acupressure Point Intervention Content
Beautifully Designed & Color-coded Worksheets, Flashcards & Ear Maps to Download
EarSeeds.com Certification with a Certificate you can print and display in your office/clinic
Certified EarSeeds Practitioner Digital Badge: Digital badges allow you to easily share your skills on your website in a way that is trusted and verifiable.
Continuing Education (CE) Contact Hours: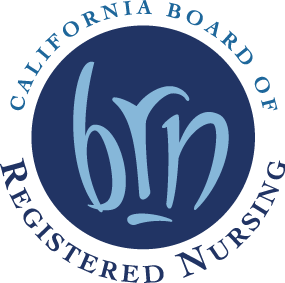 Approved by the California Board of Registered Nurses for 9 CNE contact hours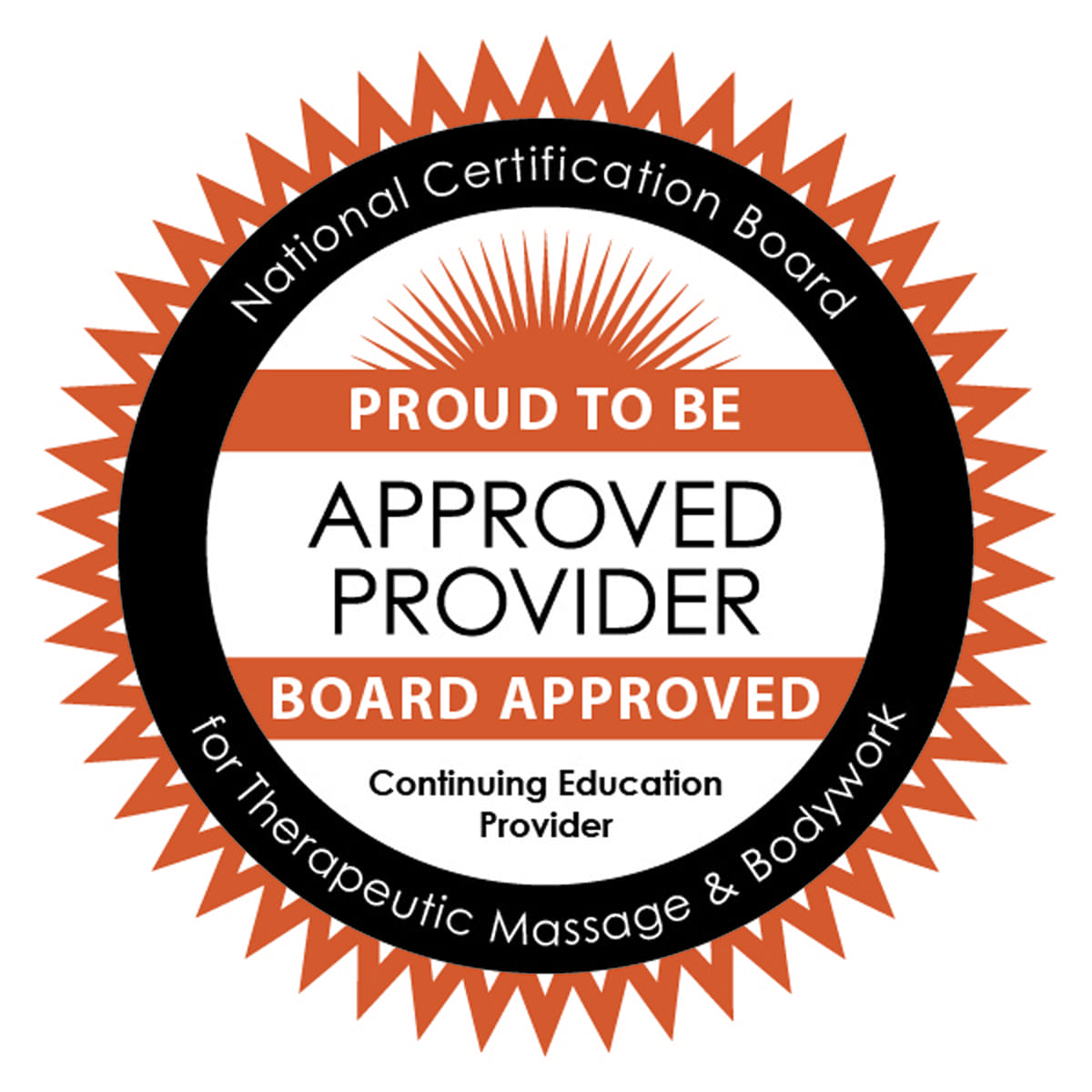 Approved by the National Certification Board for Therapeutic Massage & Bodywork (NCBTMB) for 8 Credits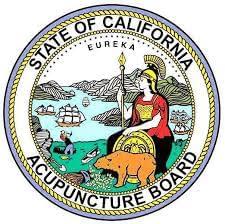 Approved by the California Acupuncture Board (CAB) for 9 Credits

Private Facebook Group for Students
Our Facebook group is a truly remarkable, supportive and engaged community that you won't find anywhere else.
Together we deep-dive into the assessment indicators to determine appropriate intervention protocols, practice our skills and learn together.
Our enthusiastic, auricular-obsessed students are constantly uploading pictures of ears; theirs, their friends, family, clients and patients! All members can scroll through the numerous pictures and learn a world of info just from those conversations.
Your practice listed in the Certified EarSeeds Practitioner Directory
People are beginning to search for skilled auriculotherapy practitioners and the Practitioner Directory will help them find you! As awareness grows, so does demand!
Once you pass your certification exam, you are invited to create a business listing in the EarSeeds Certified Practitioner Directory. Certified Practitioners frequently tell us how they've gotten active enthusiastic leads directly from the directory with zero extra effort.
Full Access to Course Content for 12 Months AFTER Course Completion (16 Months Total)
Plus Many Important Marketing Tips & Strategies to Support Your Business Success
Who should NOT invest in this program? This course is NOT for you if...
You aren't ready to up-level your knowledge. We understand that you are busy and learning a new modality in-depth takes time. That's why we deliver the content in manageable, weekly parts, don't overload you with repetitive or unnecessary information, and give you a full year AFTER the course is delivered to complete the coursework. Only you know if you are ready to invest the time and money in yourself and your practice.
You are JUST taking this course for the CE contact hours. This is NOT just a CE course. It is a comprehensive, transformational training program that you will be able to use to increase your knowledge, add new skills to your practice and help more people. This course was developed and priced as a Complete Auriculotherapy Certificate Training Program. CE contact hours were added nearly a year afterwards as a FREE bonus and to show credibility for the course content.
Who SHOULD invest in this program? This course is for you if...
You are ready to make this investment in yourself because you know adding this modality to your practice will develop your skills and confidence. You are ready to take the leap to become a Certified EarSeeds Practitioner.
You are currently using EarSeeds in your holistic practice, but you don't feel confident charging enough for this service. With the knowledge you will gain from this program, you will feel confident using auriculotherapy and charging appropriately for it.
You are currently using EarSeeds confidently in your holistic practice, but you know there is much more to learn. We have had life-long auriculotherapy practitioners who have studied with the top names in auriculotherapy tell us they learned things in our program they hadn't learned elsewhere. To truly master a skill and help the most people, you must keep learning.
You have a holistic practice or business but you are currently NOT using EarSeeds in it. Perhaps you've seen EarSeeds on the news or in social media, or maybe you just know that the time spent to learn this modality properly will be a worthwhile investment in yourself and the growth of your practice. Many of our Certified Practitioners had never used EarSeeds prior to investing in this course and they are now confidently charging $40-$60 per session and experiencing tremendous results for their clients/patients.
You don't have a holistic practice or business yet. Auriculotherapy is an incredible natural healing modality that can impact your life and the lives of those around you. It is an excellent complement to a holistic lifestyle that includes exercise, meditative practices and natural, whole foods. The degree to which you can integrate your learning into your life and the lives of those around you is immeasurable.
Auriculotherapy Is a LIFE-LONG Skill
Once learned, your auriculotherapy skills will always be with you! You, your family and your practice will continue to benefit in ways you can't begin to imagine now. What would it be worth to invest in yourself, in your knowledge and in your practice to master this life-long skill?
We know that if you've read this far, you are a person who cares about your patients, and it brings you joy and fulfillment to see them healthy and pain-free. We invite you to join our tribe of educated Practitioners who are committed to being a part of "The Movement that Mainstreams Auriculotherapy".
Here's what students and graduates are saying about the EarSeeds Auriculotherapy Certification course...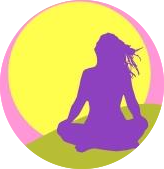 "Loved the course! I had no idea that so many points existed on the ear, and that so many conditions can be eased by the use of ear seeds. The course was highly informative and with a relaxed presentation of the information. Thank you for the opportunity"! – Jacquelyn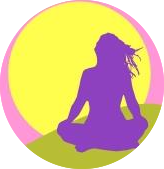 "I am having so many success stories from people not having pain that they have had for 15+ years! This is by far the most exciting thing I have learned in my 13-year practice as a massage therapist." - Deb Gerads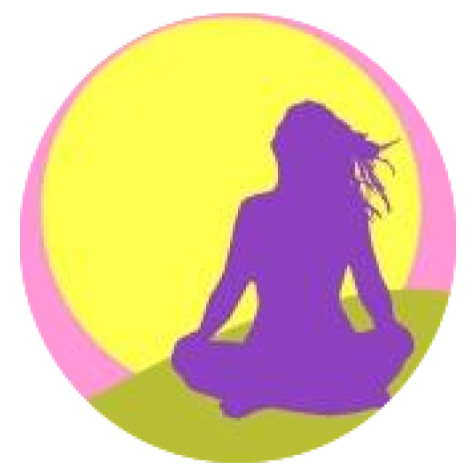 "I was completely blown away with how much auriculotherapy helps with pain, anxiety and weight loss! Great instructor who was extremely knowledgeable on the subject." ~ Mandy W.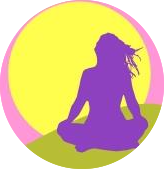 "WOW! I am very satisfied with what I am learning. Everything is precise, and detailed explanations of the parts & points enable me to absorb the information clearly. Can't wait to learn more. Thank u Elie." – Annalyn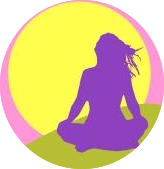 "I am a holistic health practitioner. Prior to your course, I had studied auriculotherapy, but it was not as comprehensive and detailed as your course content. The entire course content and delivery was very well organized, structured and presented. This course has given me more confidence in terms of auricular diagnosing the particular ear pathology in order to better customize the correct treatment. I highly recommend this course." – Loey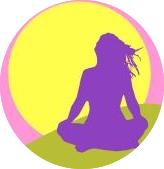 "I'm a social worker and I had a desire to find alternative ways to help children that do not require the use of medication, if possible. The course was awesome! I loved the flashcards, the videos, and the ability to ask various questions. I have already been able to assist children and myself with issues of concern in a non-evasive format. Most definitely take this course. You will learn a lot, it is easy to understand with a vast amount of information and resources available, and the Facebook group is great." – Melisa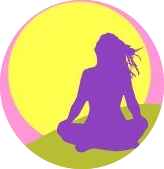 "It was an absolute pleasure to take this course. The presentation of each module and the support material was wonderful and better than any "hands-on, attend-in-person" class I've ever taken. I looked forward to each module when it came out every week. I can't wait for the additional videos and any new material Elie and Tova come up with. Thank you so much for all of your work to bring Auriculotherapy and Ear Seeds to everyone!" – Sonda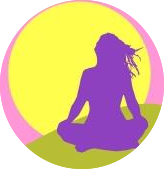 "I purchased your kits several years ago to sell in my studio because I was intrigued and have always had an interest in acupuncture and auriculotherapy, but recently taking your course was phenomenal!! Loved it!!! Elie, you have a gift of breaking things down and making it easy and fun to learn! I am seeing over 40 people weekly for ear seeds, and that keeps growing! I am expanding my hours to accommodate and looking to add a person because I have several retirement homes/nursing homes looking to have me come to treat the residents and I don't have time. This has truly been a blessing to our community!" - Gianna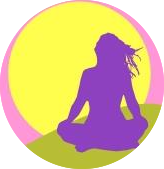 "I thoroughly enjoyed this course! I originally just wanted to help my family, friends, and myself; but I may have a job opportunity! I just started seeing an Integrative MD, I was telling her about this course, and she was very interested and wants to meet with me to discuss it more. Who knows where this may lead!" – Karen
Enrollment in this Course Is Different than the Other Courses at HolisticNursingCE.com.
This course is hosted on the instructor's website. Because of that, when you get to HolisticNursingCE.com's shopping cart, you need to follow these steps:
As soon as you click Enroll Now, immediately enter the coupon code: "Earseeds" at the Add Coupon link. (That will make your price FREE.)

Complete your checkout process.

When you've finished checking out on this website, you'll automatically be taken to a page on the "EarSeeds" website.

Here you will again select your payment plan and this time you'll actually pay for your course.

You will be able to access your first lesson on the Earseeds website right away, then every week you will be able to access another lesson for 13 weeks.

When you have finished the course on the EarSeeds website, you'll receive a downloadable, frameable EarSeeds certificate for completing the course AND you'll receive instructions to come back to the HolisticNursingCE.com site to get your CE certificate. You'll then have 2 certificates of completion for this course: one from EarSeeds and one from HolisticNursingCE.com.
If you have any questions about this process, email [email protected] or text her at 870-867-7337.
Your Instructor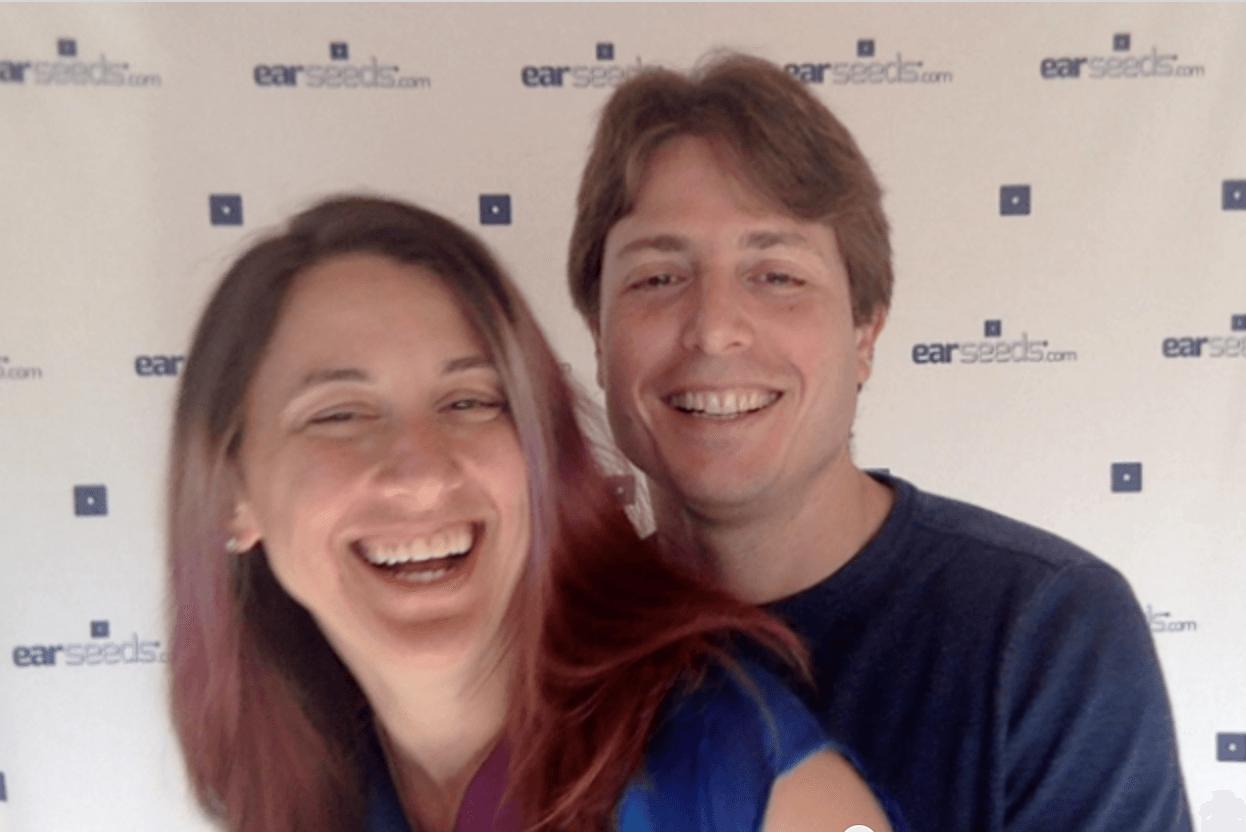 Elie Goldschmidt, L.Ac. had already graduated from the Pacific College of Oriental Medicine and worked as a licensed acupuncturist for nearly 18 years when he dreamed up the idea of EarSeeds.com. Elie knew that well-designed auriculotherapy products and training programs would allow more people to experience the benefits of this powerful, proven, and fascinating health modality. Elie then turned to his wife Tova, who'd spent 18+ years as a product, fashion, and branding designer in the NYC fashion industry. Tova knew that to make people realize ear seeds were amazing, they'd also have to look beautiful. Together, Elie and Tova have been successfully sharing EarSeeds with the world since 2014.
Course Curriculum
Course contents
Available in days
days after you enroll
Frequently Asked Questions
When does the course start and finish?
Once registered, you'll receive the login access within minutes and you can start right away. If you do not receive the info, check SPAM and search for an email from EarSeeds. If it's still not there, email
[email protected]
or call 1-844-EARSEEDS. Be sure to whitelist our email address so you never miss important info! New content is available every week for a total of 13 weeks. You'll have access to the course for 16 months across any and all devices you own. If you need longer than 16 months to finish, there is an extension available for an additional fee.
How does enrollment in this course work?
When you click the Enroll Now button below, immediately you'll need to click the Add Coupon link and enter the coupon code "Earseeds". This will make your purchase price FREE. When you finish checking out, you'll be sent to the EarSeeds.com website where you'll actually pay for your course. After you've completed your course on EarSeeds.com, you'll receive an EarSeeds certificate of completion and instructions on coming back to HolisticNursingCE.com to receive your CE certificate and contact hours here.
Are refunds available if I'm not happy with this course?
• If you sign up and change your mind for whatever reason and notify Earseeds.com within 24 hours, you will receive a 100% refund. • If you decide within 10 days from the start of the course that it is not for you, EarSeeds.com will refund your payment minus $200. • After 10 days no refunds will be granted.
How much of my time will it take to learn the material?
We created this course knowing that you are busy. We get straight to the point and teach the content clearly and directly. The content is delivered in bite-sized videos and worksheets so you'll never feel overwhelmed. You can study and follow along on your own schedule, taking up to 16 months to complete the 12 modules.
Do I need to be on Facebook to take this course?
No. The private Facebook group is an optional way for students to connect with the instructors and with each other.
Do I have to be a nurse to take this course?
No. Auriculotherapy is a fantastic addition to any holistic practice and it's also a wonderful modality to use on yourself, your family, or as a complement to another wellness business, such as aromatherapy or health coaching.
How do the payment plans work?
You can pay all at once to receive the lowest price or you can choose a payment plan. If you chose a payment plan, you'll be automatically charged the first payment upon registering and an additional payment every 4 weeks thereafter. It is your responsibility to keep your payment info up-to-date. If your credit card fails to process, you will receive an email notification requesting updated credit card information. Failure to update will result in account cancellation.